A bathroom remodeling project from STL Zone Construction can enhance the aesthetics and increase both the functionality and resale value of your St Louis area home.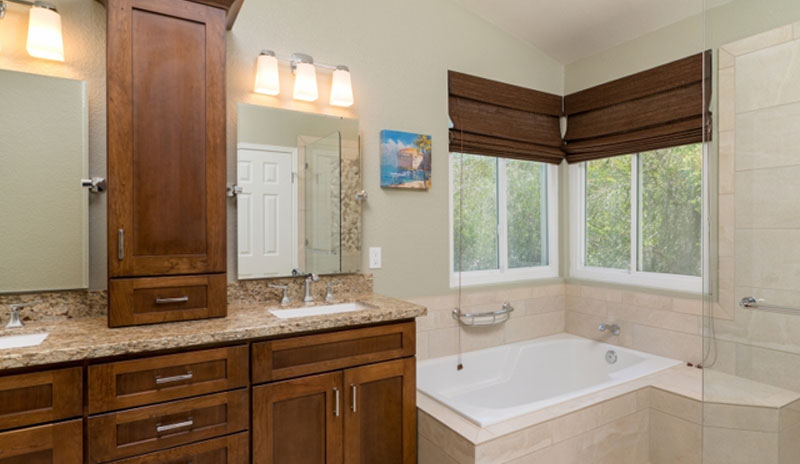 Throughout the years, bathrooms can become outdated, and may even develop unsightly mold and mildew growth. By modernizing your bathroom, you'll not only make the space look more beautiful, but you'll also be able to install durable, low-maintenance products that are built to last, making your remodeling project a sound investment for the future. Plus, you'll be able to completely customize your design so that your bathroom reflects your aesthetic tastes and has every feature you may want.
When you contact the bathroom remodeling experts at STL Zone Construction, one of our certified designers / remodelers will discuss your current space and listen to your renovation goals. We'll then help you choose your bathroom remodeling products to find the best options for you. Our selection of replacement tubs and showers is fully comprehensive, and includes walk-in tubs, corner tubs, soaker tubs, jetted tubs, aromatherapy tubs, curb and curbless showers, and more. We also have a huge selection of sinks and toilets, and can even adjust your current plumbing to ensure that your new fixtures operate flawlessly.
In short, STL Zone Construction bathroom remodeling services can encompass literally anything you can imagine.
Bathroom cabinets
Countertops
Tile work
Doors
Windows
Mirrors and frames
Vanities
Closets
Lighting
Flooring
Fixtures and accessories
And more