Do you need repairs or maintenance on your deck? A deck installation requires maintenance, whatever it is made of be it wood or composites. It is subject to both visible and hard to see wear and tear. Dependent on the local climate, the deck material may rot or suffer water damage, insect attack or just simply discolor from sunlight. While some damage may be purely cosmetic, some may potentially cause injury to users.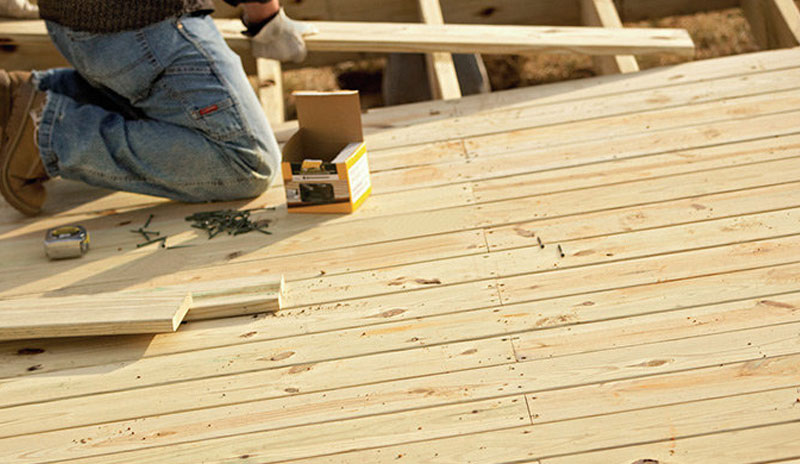 Decks are obviously hit hard by the damaging effects of weather. Common problems include scuffing, discoloration and rotting caused by foot and wind-blown sand and soil, mosses, and other infestations which rip up the surface of the wood. After some time, the planks begin to rot and splinters form. This is the start of a vicious circle since splintering provides a rougher surface even more difficult to clean properly. And your deck becomes very inviting to unwanted dirt and plants. The net result is a damp and dingy deck.
Water damage is also another common weather related problem. If the feet of the support members are in water regularly or for some time, or puddles are forming on the deck, then the wood is likely to rot and fail. Repair or replacement is needed.
Discoloration is impacts decks as well. Over time, the effects of weather on your deck can cause fading of the deck surfaces. You may need to re-stain and reseal the entire deck to ensure uniformity.
STL Zone Construction can repair your wood deck or install a gorgeous brand new and durable deck that you will love! The quality of our deck jobs will satisfy a property owner for many years.
Elevate the value of your property while you get more enjoyment out of your home or business with a new great deck, installed to perfection. If you would prefer stone, STL Zone Construction's talented workers will lay out stone and granite patios sure to impress. If you need some relief from the brutal St Louis summer sun, we are ready to craft patio covers and arbors that will give your outdoor area that extra touch to keep you from ever wanting to go back inside.
Rotting
Splinters
Scuffing
Discoloration
Mold